A visit not to be missed if you visit the Westman Islands this summer : Eldheimar museum ("the world of fire"), to Heimaey.

In 1973, an eruption of the volcano Eldfell destroyed much of the town of Heimaey Island and make it uninhabitable for a period of five months, while expanding of 2 km ². About 400 houses were covered with ash and lava.

In 2005, the Vestmannaeyjar City Council has approved the excavation project of 10 houses buried in 73, and the construction of a visitor center.
This project was named "Pompeii of the North". The excavation is still ongoing, mechanically and manually, but instead of being ruined, many houses have walls intact, some covered with their original paint.

The Eldheimar museum was built around Gerðisbraut 10, home of Guðni Ólafsson, and his family, who became the centerpiece.


On 1,000 sqm, the exhibition and its interactive multimedia show tell the eruption of 1973, and the life of the inhabitants of Heimaey.
This exhibition also covers the eruption of Surtsey, the new island that emerged following the 1963 eruption south of Heimaey.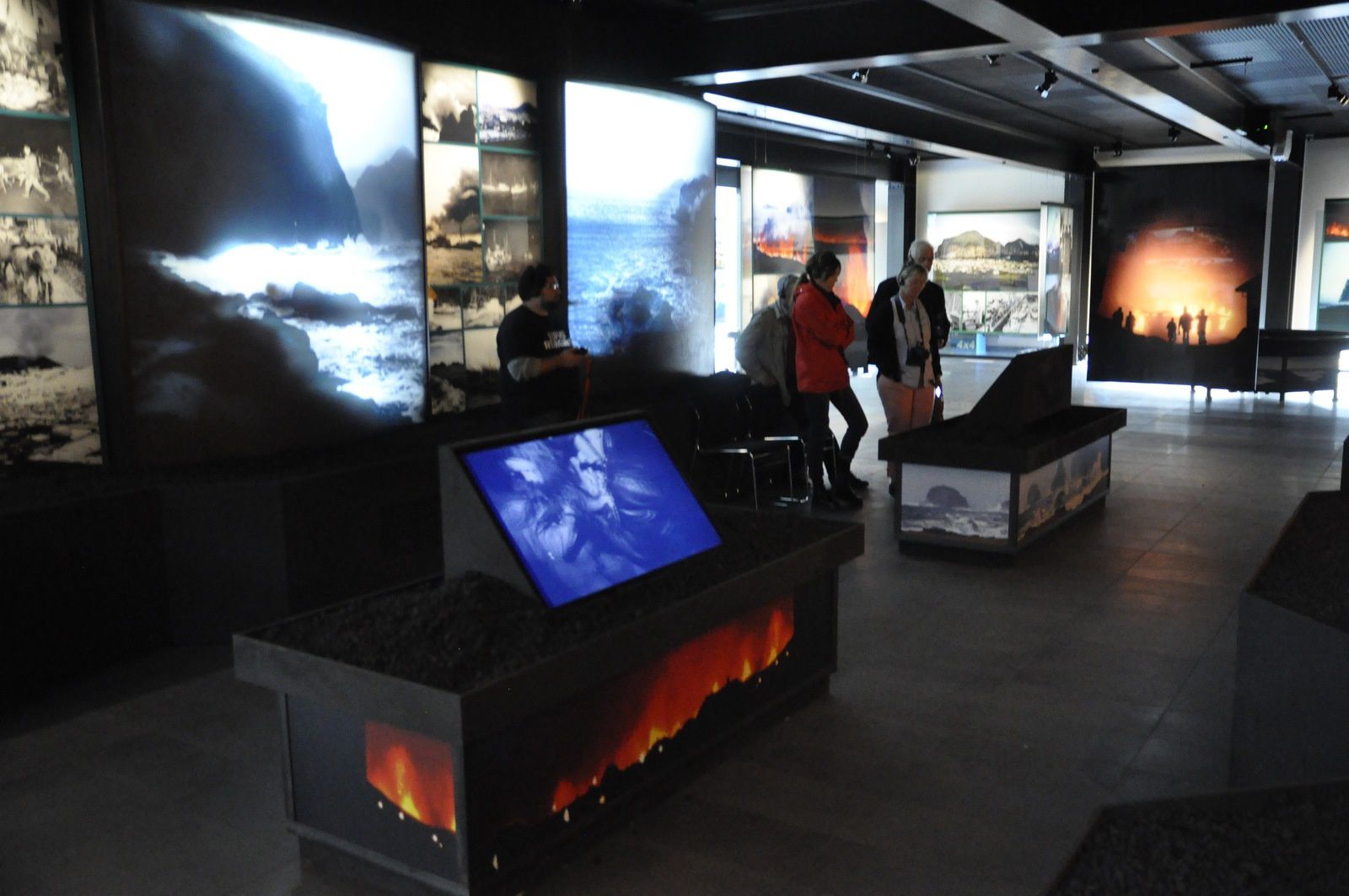 The museum Eldheimar on Heimaey, a must!
This memorial to a piece of lost homeland was inaugurated on 23 May 2014 by the Icelandic President, Mr. Olafur Ragnar Grimsson , in the presence of the former owner of Gerðisbraut 10, and more than 400 prestigious guests


Equipped with the most modern museum technology, Eldheimar museum uses automatic audio-guides designed by Locatify, without detecting manipulations signals over 50 Bluetooth low energy (BLE) tags.

Success seems to be waiting for you in the light of the 7,000 registered visitors in the first month of opening ... a spot not to be missed!