The Piton de la Fournaise on the island of La Reunion, is on alert level 1 / probable eruption.

After a week of recording a deep volcano-tectonic activity (between 6 and 2 km below the sea level), the OVPF recorded an increase in activity in the superficial part of the building (400 to 1000 m above sea level) since Sunday, 26 April 2015.
Consequently, the OVPF suggested the change to the level of alert. The Prefecture of La Réunion decided to switch to Alert 1 (probable eruption) at 6:00 am on 29.4.2015. L'Enclos is no longer accessible!

For the day of April 29 between 0:00 and 12:30 TU TH (between 4:00 local and local 16.30), the networks have recorded:
- 57 volcano-tectonic earthquakes summital (either by extrapolating more than 100 per 24 hours).
- 8 deep volcano-tectonic earthquakes.
- a constant deformation.
- Flow constant of magmatic gases; measurements made at Pas de Bellecombe show a clear increase of the CO2 stream in surface consistent with the recording of deep earthquakes.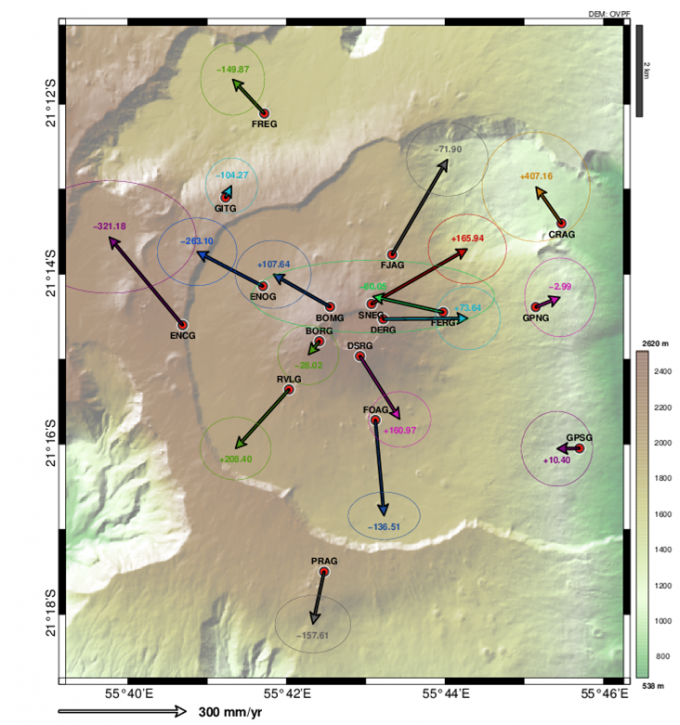 Source :
IPGP / OVPF - actualités - link
In Sumatra, the VSI has increased the level of alert of Gunung Dempo to 2 / Waspada, on 29 April 2015 / 16 h00.

Seismicity of the volcano has increased, raising fears of a potential eruption phreatic type, a type of sudden and violent eruption which is customary that volcano. The VSI advised not to approach within a kilometer of the active crater, a potentially dangerous area.


The Dempo is a stratovolcano overlooking the Pasumah plain, in the southeast of Sumatra. This andesitic complex is wearing two summits, Gunung Dempo / 3,049 m. and Gunung Marapi Dempo / 3.173 m., established in the SE edge of a caldera 3 km wide on 5, breached to the north. (Not to be confused with the Marapi volcano, located 500 km. NW of Sumatra more).
Remains of seven craters are found near the top of the complex; the largest of 800 on 1,100 meters, crosses the northwest flank of Gunung Dempo Marapi, and contains an acid lake of 400 meters in diameter.

Historical eruptions of Dempo are recorded since 1818; one counts 21, separate by highly variable rest period between one and 26 years. The last eruption from 1 January 2009.

To the left, the Location of G.Dempo near the Sumatran Fault - Doc. Oregonstate univ. - Right, partial view of the top of G.Dempo - photo indovolcano