The volcanologist Shannon Kobs-Nawotniak and his team focus on King's Bowl and topography micro-scale: an extensive volcanic activity marked the Great Rift Valley and the area of ​​Crater of the Moon / Wapi volcanic field when the hot spot of Yellowstone was under the crust in this area before the north American plate moves farther west.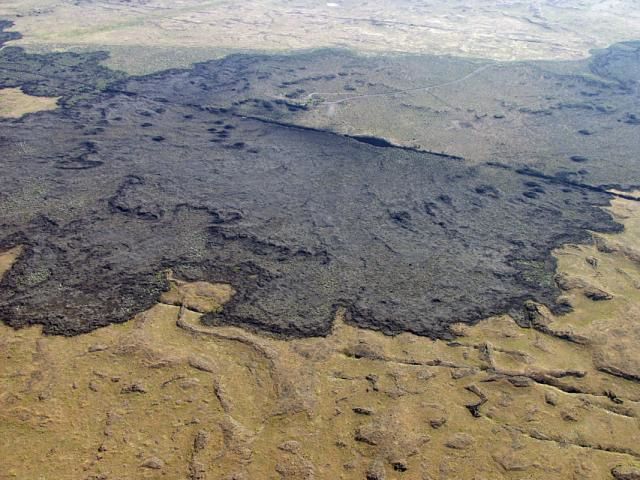 The route of the Great Rift Valley in Idaho and the site of King's Bowl / King's Bowl lava field, cutting the rift - photo Susan Sakimoto in GVP (NASA, courtesy of Scott Hughes, Idaho State University).
Left, location of the site of King's Bowl - right, igneous structures of southeastern Idaho, with King's Bowl lava field - doc.Kuntz et al, 1982 / in Digital Geology of Idaho - A click to enlarge.
The study aims area of King's Bowl, north of the volcanic field Wapi, formed by rising magma, there 2130 years, along a basaltic dyke and a phreatic explosion that created the explosion crater, 80 meters long wide and 30 meters deep.
It aims to use new measures to better understand the changes in texture caused by the eruption and how water interacted to cause the explosion.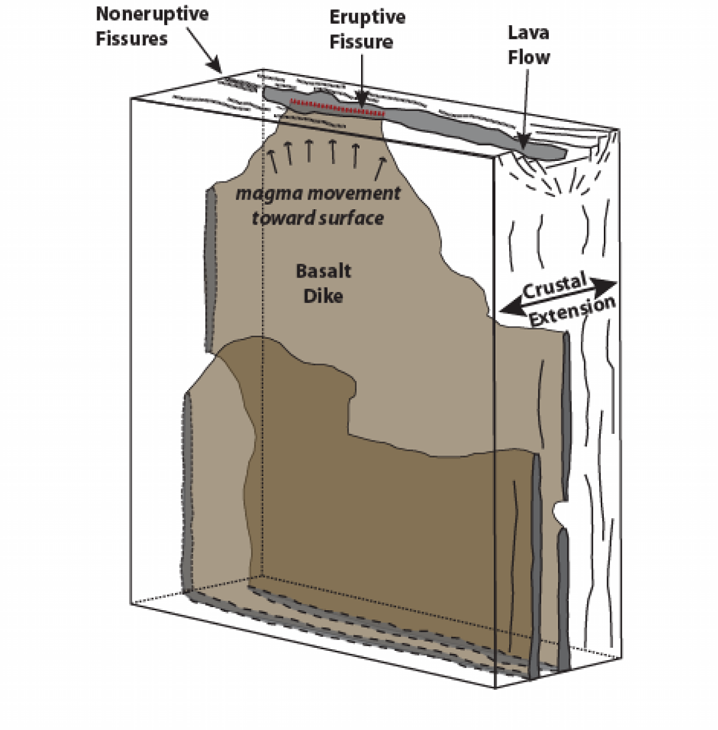 King's Bowl - scheme of alimentation by feeder-dike and rift with the two types of cracks - Scheme in Thruitt thesis
To feed their database, researchers will examine vesiculation, the degree of bubbling that occurred in samples (some lava blocks with a size of 40 meters), to get an idea of all the set.

Techniques and equipment used by the ISU in the study are connected with the FINESSE project of NASA. FINESSE, for Fast Infrared Exoplanet Spectroscopy Survey Explorer, is devoted to understanding the formation, evolution, and architectures of exoplanetary systems.

Fieldwork completed, the data will be analyzed by supercomputers of the IUS and the results presented in December at the conference of AGU / American Geological Union in San Francisco.

Sources :
- Komo news - Mars secrets unlocked at Craters of the Moon monument – link
- Global Volcanism Program – Wapi lava field
- Digital Geology of Idaho - Neogene Snake River Plain-Yellowstone Volcanic Province – link