Sixty researchers from various institutions will be involved in this research, conducted within the framework of two European projects , the " Medsuv " - Mediterranean supersite volcanoes - and " Eurofleets 2" projects.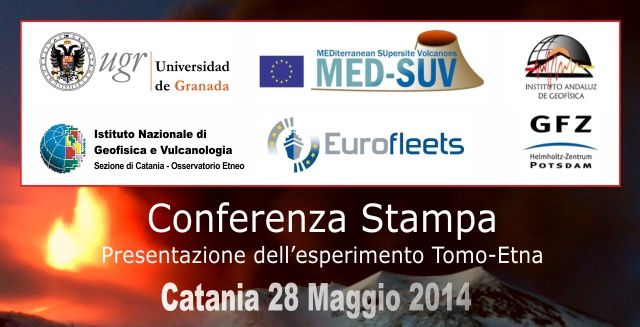 The analysis will be done through active seismic techniques, the waves generated by compressed air , and passive , through the natural earthquakes recording .

For marine exploration, various naval units contribute to this activity, the Spanish oceanographic research vessel " Sarmiento de Gamboa ", the hydrographic Greek ship "Aegea " ,and Italian ships.

The acquisition of seismic signals will be through the permanent seismic network of the INGV , supplemented by a temporary network of 100 stations arranged on Etna and the surrounding provinces of Catania , Messina and Syracuse . At sea, a network of stations OBS / H , Ocean Bottom Seismometers , ranging from near Etna to the Aeolian islands .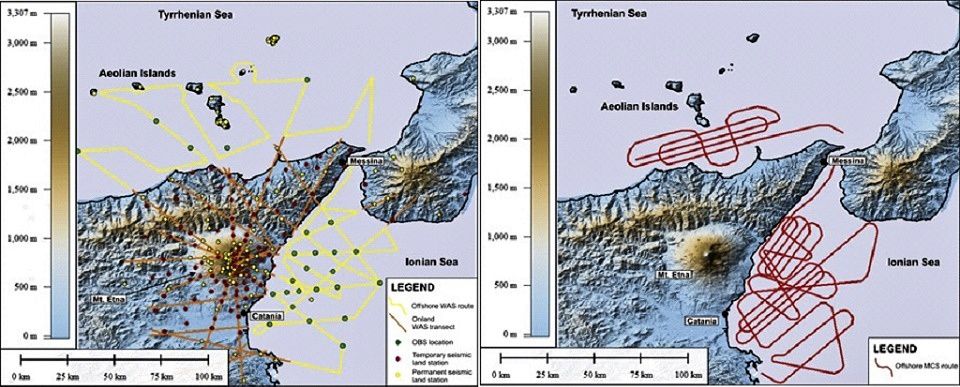 " Tomo -Etna " - left, location of seismic stations - right , trips planned for oceanographic studies - doc . INGV Catania / via iEtna
The study of magnetic and gravity anomalies will be during cruises, through magnetometers and gravimeters .

The data collected will help to establish a precise tomography, and may shed a new light on the process of magma ascent of Etna.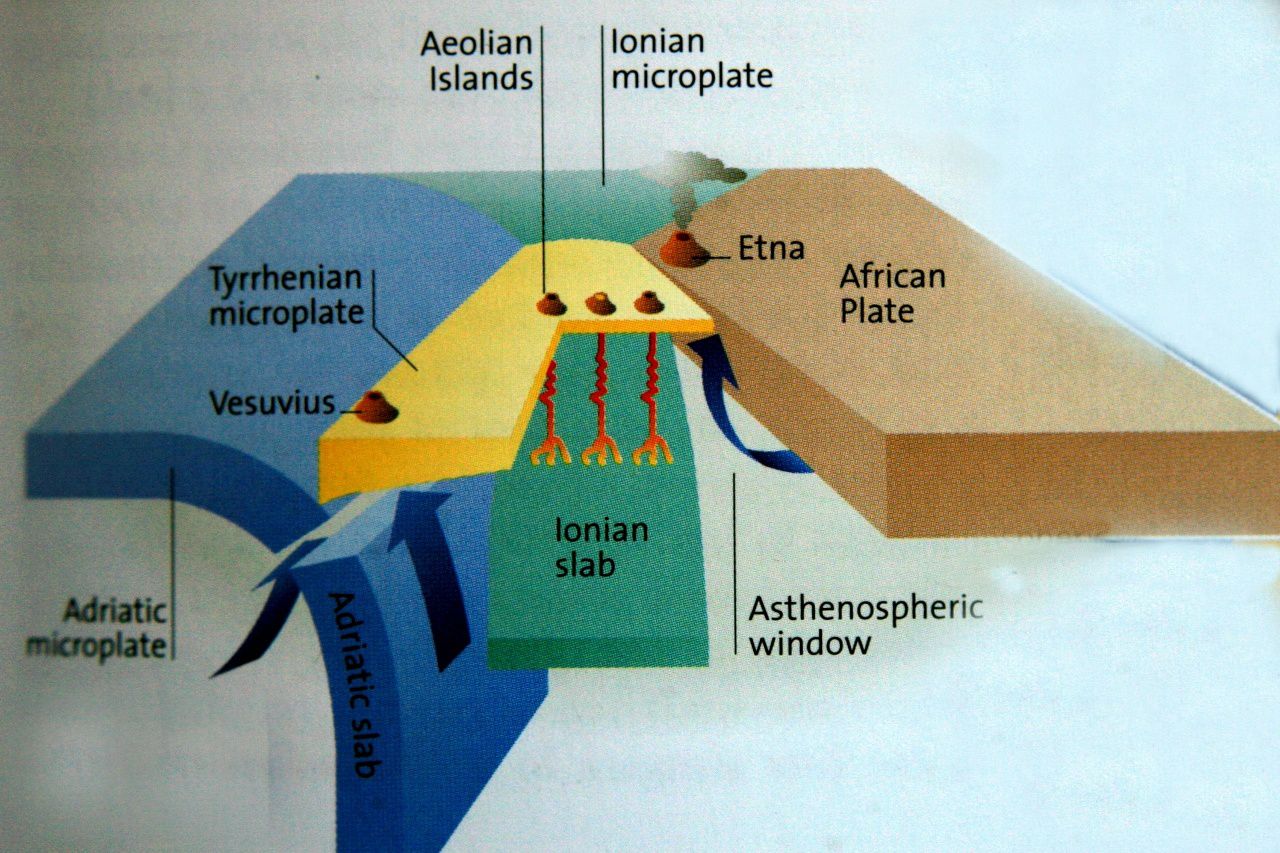 The projected tomography make improvements to the current tectonic pattern. - Doc. Volcanism in / H.U.Schmincke .