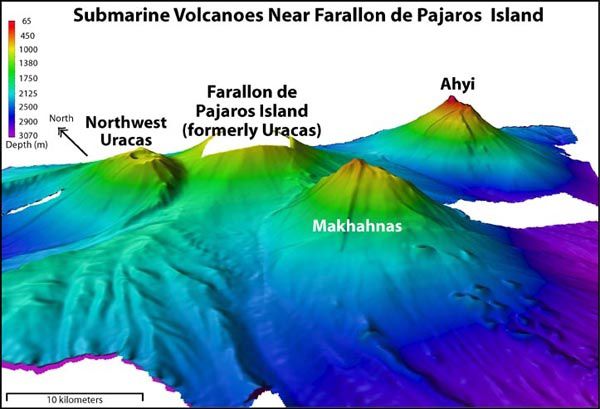 Submarine volcanoes near Farallon de Pajaros / Mariana volcanic arc - Image courtesy of NOAA , 2003 ( http://oceanexplorer.noaa.gov/explorations/03fire/logs/mar02/media/nikko.html )
Seismic stations of Pagan, Sarigan , Anatahan and Saipan in the Mariana volcanic arc recorded signals as of April 24 6:35 , attributed to a volcanic underwater source . Hydroacoustic sensors of Wake island attributed the source to an area near the seamount Ahyi , although it is possible that the vent in question is located on another seamount .

These underwater explosions were heard by divers, and one of the most powerful echoed by the Hiialakai, the NOAA's ship on this area , believing an incident. Staff board reported a significant drag of sulfur on the south -east Farallon de Parajos ( Bird Island ) . The NOAA ship had to leave the area threatened by a typhoon , and could not perform analysis for the moment.

On April 27, the alert level rose to Yellow . A report of 30 April / 5:36 notes that the seismicity remains high.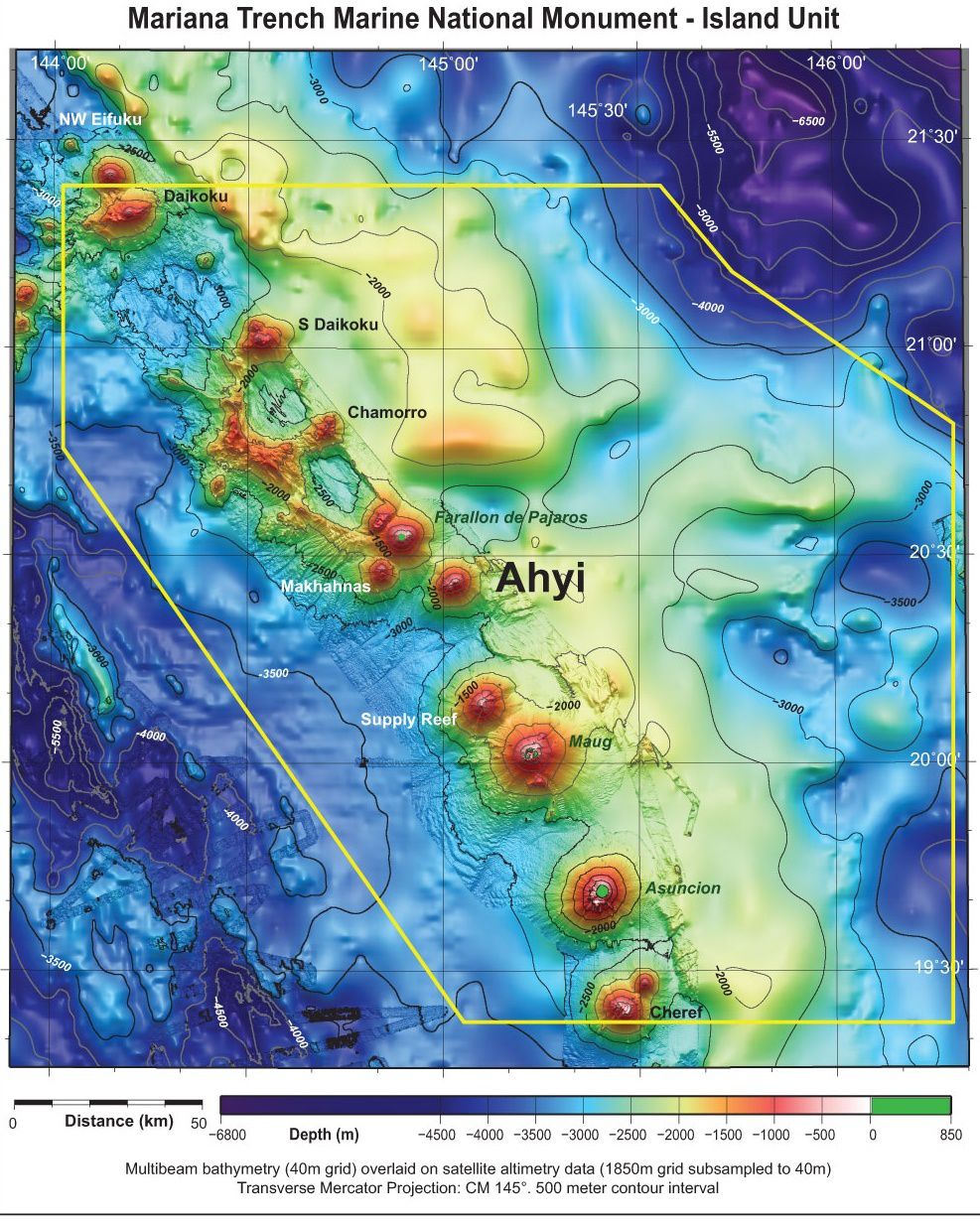 Location of Ahyi seamount , near Farallon de Pajaros island / Mariana arc - doc . HVO / USGS / Susan Merle of NOAA 's Earth -Ocean Interaction Program
The seamount Ahyi in which the eruption is assigned for now, is a large conical submarine volcano whose summit is 137 meters below the sea surface , 18 km SE of Farallon de Pajaros .

Its most recent eruption dated 24-25 April 2001.

Sources :
- HVO / USGS - A new submarine eruption in the Northern Mariana Islands - 01.05.2014 - link
- Global Volcanism Program - Ahyi
- GVP Mounthly report / Ahyi / 05/2001 (BGVN 26:05) Brief explosive activity on 24 April 2001 detected seismically - link
- USGS - Northern Mariana islands weekly update - 02.05.2014 - link