Our compatriot Emmanuel de Merode , director of Viringa Park in eastern DRC, has been the subject on April 15 of an ambush. He left Goma, unescorted , to the headquarters of the Congolese Institute for the Conservation of Nature, to Rumangabo when he was the target of shots . Shot in the abdomen and legs, he was taken as a first step in Goma. Emmanuel de Merode, after an operation, is fortunately out of danger.

The ambush was not claimed, and several hypotheses have been advanced : de Merode had filed with the public prosecutor in Goma a record of Soco International, a British company that has been granted, in contravention of the international commitments of the DRC, the right to conduct oil exploration in the Virunga Park. Unless it is an action of the rebels, who benefit from trade charcoal, linked to deforestation, against which de Merode has long fought , or the fact of isolated poachers. ( RTBF television news and press national)

The area remains an ideal reference for various local and foreign armed groups.

We wish a speedy recovery to Mr de Merode .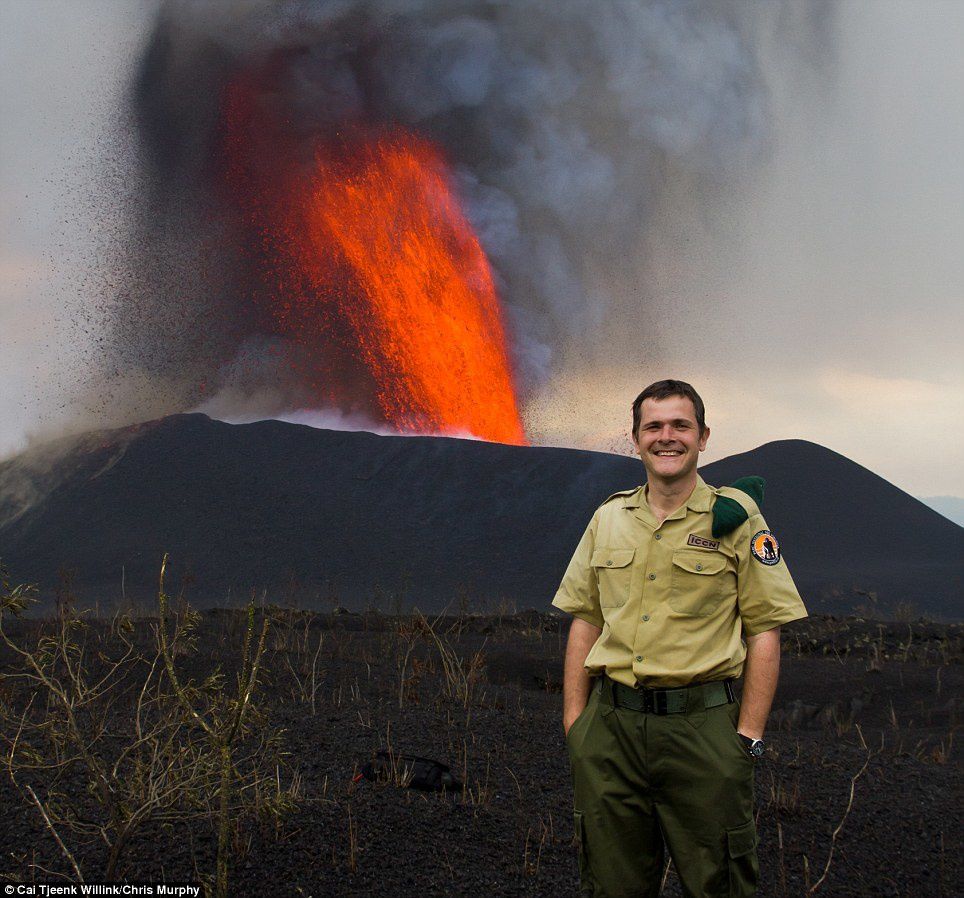 Emmanuel de Merode with the Nyamuragira in, eruption on 13.11.2011 - photo Gorilla CD / Virunga National Park
Regional instability is not conducive to the observations of two active volcanoes, located near Goma, Nyiragongo and Nyamuragira .

A visit to the latter was effected on 15 February 2014, in collaboration between the IMO / Dario Tedesco, the GVO / Charles Balagizi , MONUSCO and the SUN ( Second University of Naples) - see on this blog
Nyamuragira 2014.04.14 - photo Jukien Paluku / pic.twitter.com - oKmCMMrkVX
As for the Nyiragongo volcano and its lava lake, there remain still very active and under close supervision.

Below is an interesting video documentary of the show " Grey Matter "
Sources:
- Médias et télévision belge
- Virunga National Park - Breaking News: Virunga Park Chief Warden Shot - link