Near Nidda, the Vulkan dorf (volcanic village) of Michelnau houses the quarry of red tuff of the same name.

Vogelsberg massif produced mainly basalt, but also the red tuff. It is a cluster of slag produced during explosive eruptions, of phreatomagmatic type.

The red tuff of Michelnau contains 64% glass matrix, 32% zeolite and indefinite materials, 2% pyroxene, and other accessory minerals including olivine. Zeolites are found in the pores, forming half of the tuff. The red color of the tuff from its iron content.
The explotation :
Johann Weisel, a German farmer and innkeeper, began the extraction of stones in 1863. Due soft features of this tuff, he could not use explosives ... the very physical work is done with a saw , with the advantage of being able to choose the size of the extracted block, function of his application. Wholesale bullion rectangular shape are found in the rock wall, released by several sides. Tuff deposit is about 100 m wide on 30, and was operated on several levels.

An old machine hints at the hard work necessary to break these blocks, and carry them out of the quarry.

The extraction was stopped in the middle of the 1990s. Since 2010, the career has become a "GeoTop" accessible only on guided tours. An observation deck is happily accessible to all, starting from a well-marked parking, and offers a breathtaking view of the face.
GPS position: 50 ° 25'18 - 9 ° 2'23.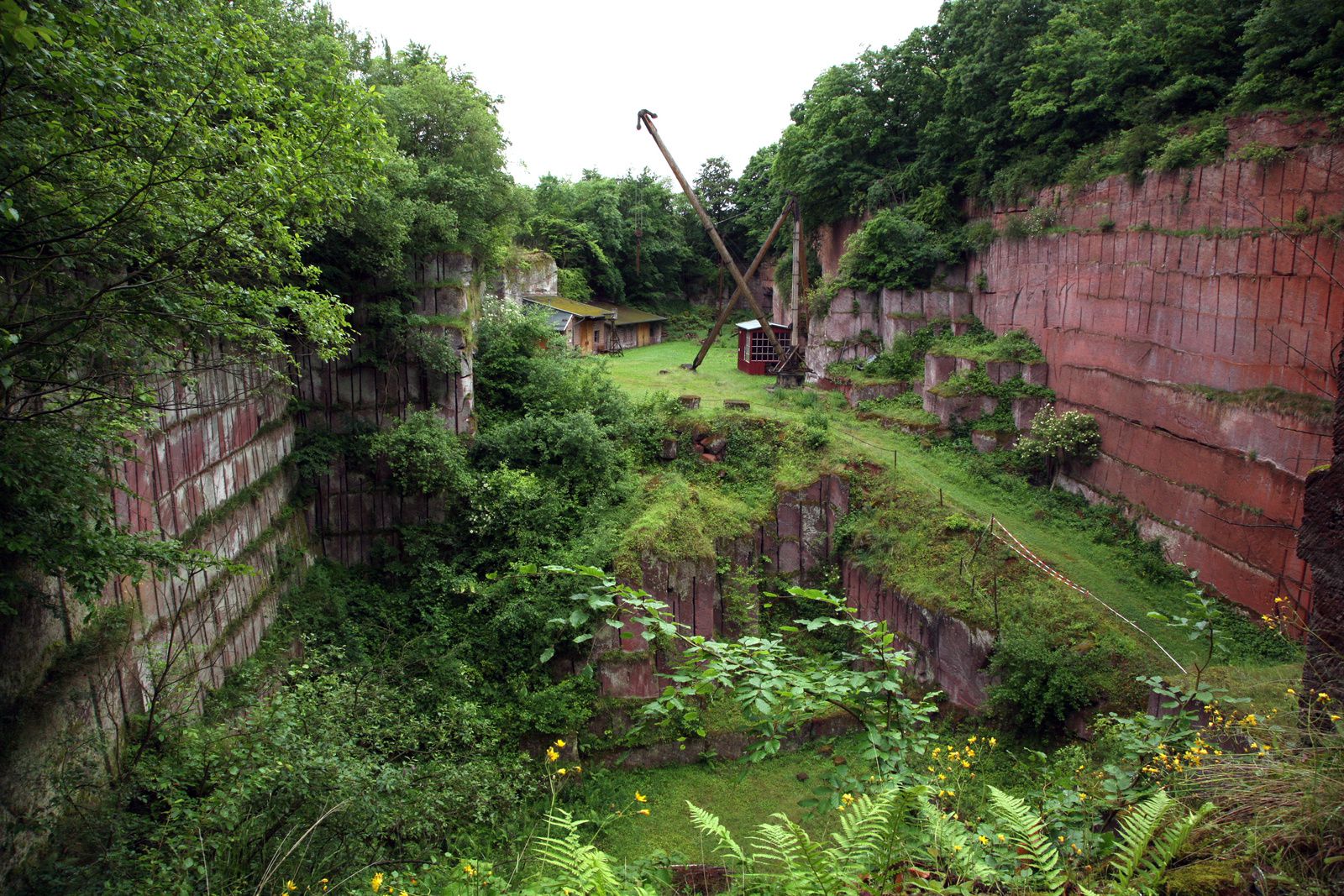 Vogelsberg - Michelnau's quarry - to the observation deck: operating on several levels, notched walls - photo © Bernard Duyck 05.2014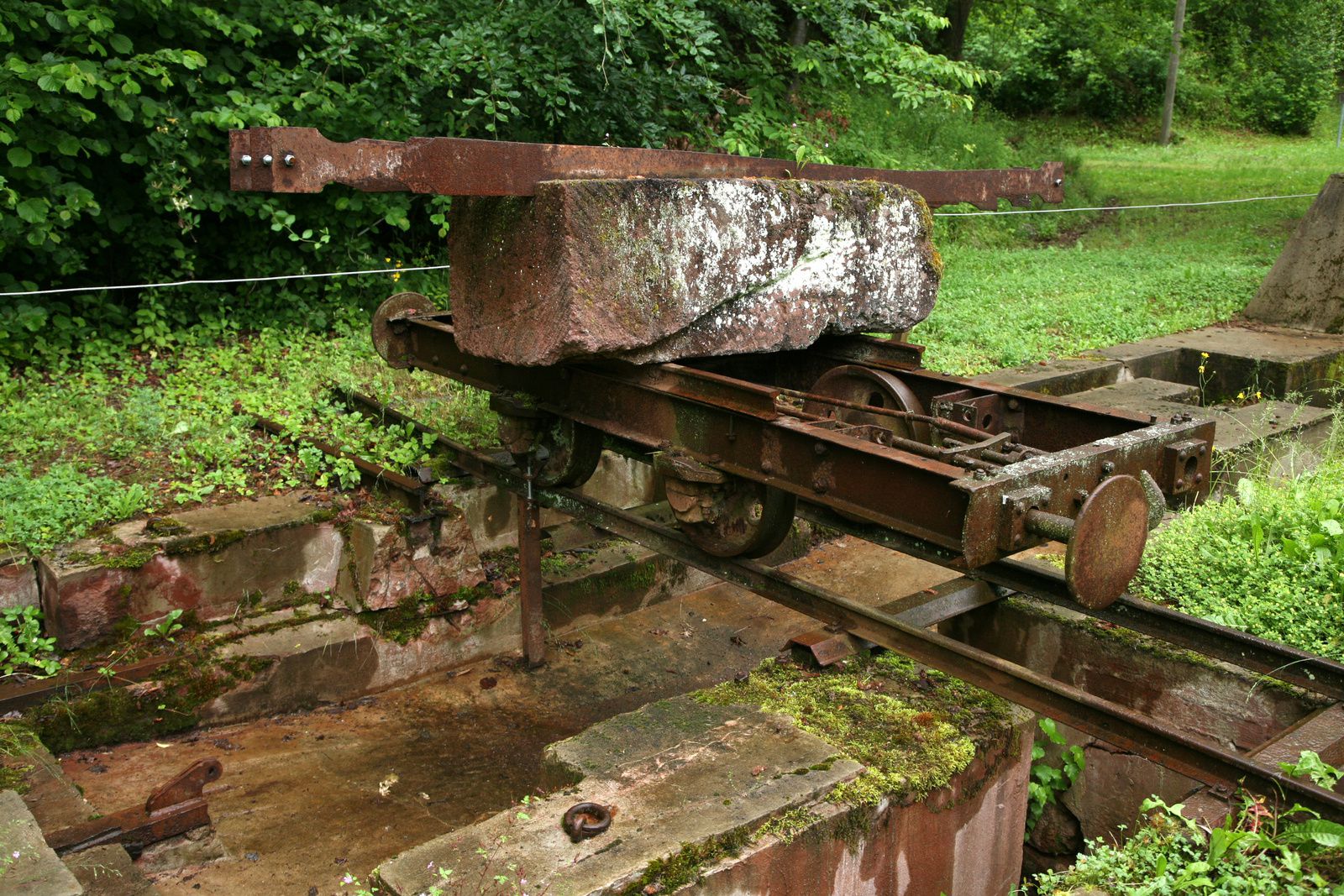 Vogelsberg - career Michelnau - blocks were transported by trucks before being cut to measure - photo © Bernard Duyck 05.2014
This tuff has been used for the construction of bridges, churches, gravestones.
Previously, the tuff was used for making stone ovens, because of its heat resistance and good preservation thereof. It is still prized by sculptors and landscape architects.