In Ecuador, the activity of Reventador is considered as high. Observation shows low energy vapor emissions, but the thermal camera show a lava pouring on the southeast flank. The rains generated lahars.

Seismic activity is made of 35 explosions, 19 earthquakes LP and 10 episodes of tremor-related to emissions.

Source : IGEPN 28.06.2015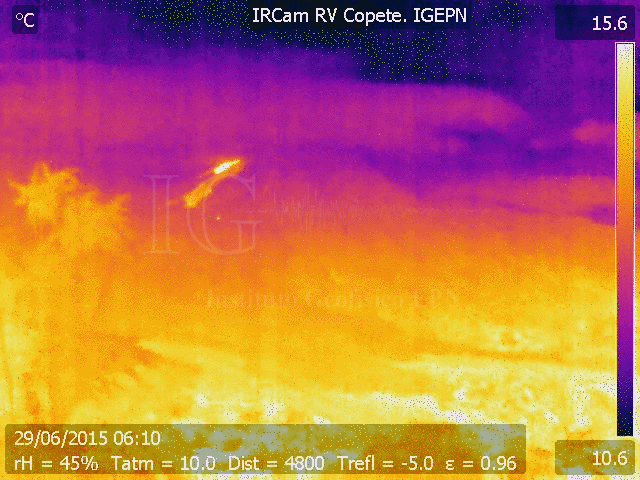 On Isabela, in the Galapagos, the combination of thermal , digital and satellite images from the observations performed between May 29 and June 12, has allowed to establish a map of the areas covered by lava flows since the beginning of the eruption of Wolf volcano. It remains provisional, since lava outpourings continue in the caldera, where flows have covered much of intra-caldera lavas issued in 1982.

Sources :
- IGEPN – link
- Mirova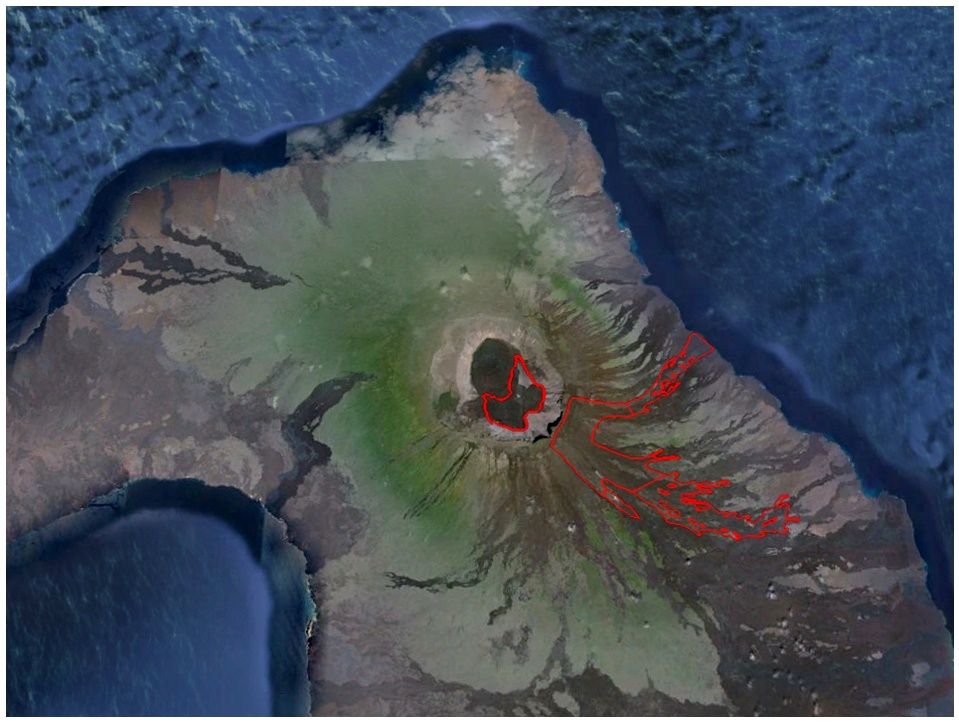 Delimitación preliminar de las zonas cubiertas por los flujos of lava that han sido hasta la fecha emitidas por la del erupción volcán Wolf. (Google Earth Base).
On the island of Java, the level of Raung alert was raised to III / Siaga this June 29, 2015 at 9 am by the local PVMBG. Eruptions remain minor and concern within the caldera. Local populations are not endangered, 3 km zone around the summit being uninhabited.
Sources :
- PVMBG – link
- Médias : Surya on line & Tempo
The Sinabung / Sumatra has its usual business, which always seems to be increasing day by day. Ash fallout seriously affect populations downwind.