Volcanoes of Java:

- The VSI raised the alert level of the volcano Slamet 2 / Waspada , March 10 , following an increase of seismicity : since March 8 , 441 minor earthquakes and 9 volcanic earthquakes were recorded. A series of explosions have produced a rising plume at 800-1000 m. over the top , according Volcanodiscovery . The first explosion held on May 10 at 8:06 p.m. , and shook the windows of the observatory.
A potential risk exists, according to volcanologists, in five sub- districts : Banyumas , Brebes , Pembalang , Purbalingga and Tegal . Roads to hike the volcano have been closed

Sources:
- VSI - Badan Geologi
- Jakarta Gloge 11.03.2014
- The Merapi has presented an issue of ash on March 10 to 6:54 , amount plume 1500 meters above the crater.
Mr Subandriyo of BPPTKG of Yogyakarta , connects this event with a tectonic earthquake of M 5.4 occurred Sunday at 115 km SE of Malang / Java. (in an interview Jakarta Post)

This ash discharge is regularly observed since the eruption of Merapi in 2010 phenomenon , and not a sign of increased activity .

Source: Jakarta Post - link

- The level of alert of Kelud was reduced to 2 / Waspada the 02.28.2014 .
In Mexico, Colima was the subject of aerial surveillance after a plume emitted at 4.6 km height on 28 February ( Washington VAAC ) and five emissions on 1 March . The report of the Proteccion Civil Jalisco Uepcbj reported no significant change in the upper part of the volcano, but an extrusion of lava, slowly and continuously , causing landslides on the western and southern flanks.
The strombolian activity is indicated by photographer Tapiro March 9 in the evening.

Colima - 03.09.2014 / 10:27 p.m. - strombolian activity reflecting off the clouds - photo Tapiro fotografer
In Ecuador, the Tungurahua volcano is always qualified by IGEPN of moderate activity. March 9, it was observed a plume of ash and gas amount to less than 1,000 m. before dispersing to the NW.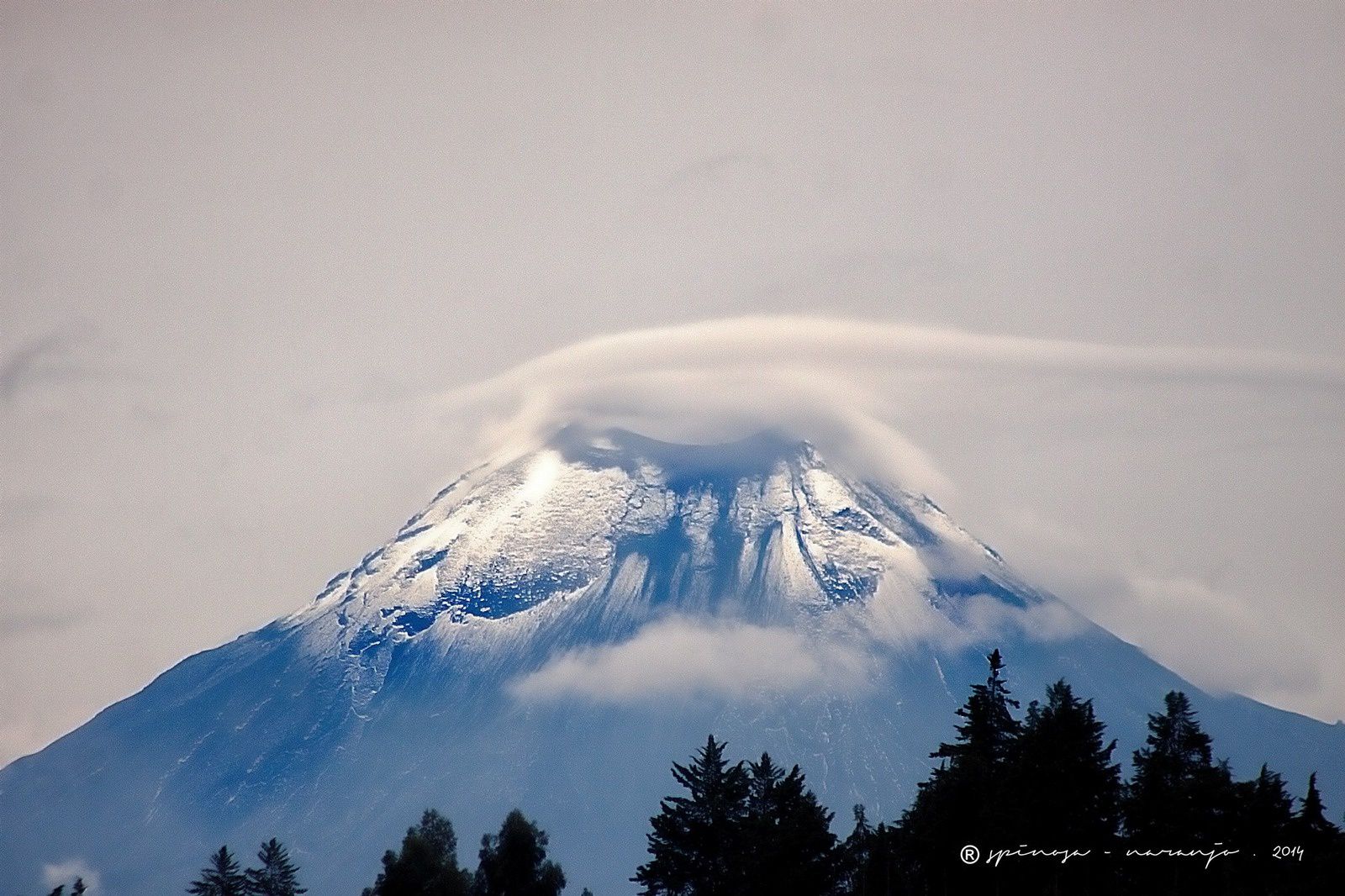 Tungurahua - 09.03.2014 / 1:38 p.m. - snow and clouds dress top - photo Jose Luis Espinosa - Naranjo
Sicily - the activity continues in the new southeast crater of Etna, characterized by a Strombolian activity within the NSEC crater depression and an effusion of lava at the base of the cone, powered by a mouth located in the slip nest formed on March 5 .
To report , a small sporadic emission of " hot materials and ashes " in the Bocca Nuova

Source: INGV Catania