The activity of the Sinabung and that of Kelud did overshadow other active volcanoes on the planet ... small newsmagazine .

In Costa Rica, Poas Volcano Caliente lagoon has experienced 14 February 2014 a phreatic eruption of low energy. - Source: OVSICORI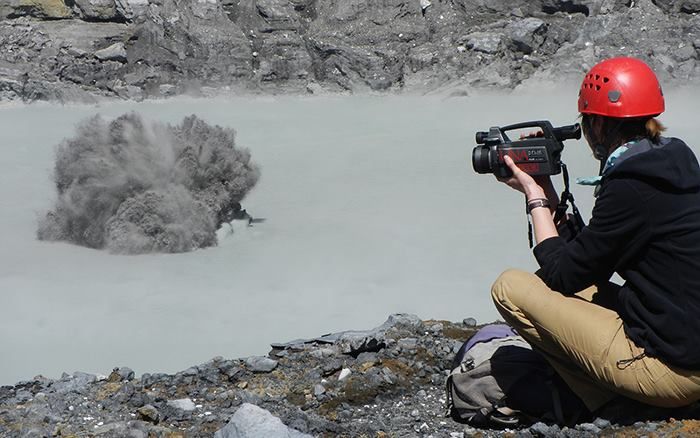 Poas - measurement taken by Saskia van Manen from the Open University , UK, with a FLIR camera. Photography Geoffroy Avard
In Mexico, an observation of the crater of Popocatepetl on February 19 allowed to see the crater exhaling a plume of gas and steam, more or less loaded with ash , reaching a height of 800 to 1000 meters. The volcanic volcano alert remains at Amarillo / stage 2 . - Source: CENAPRED
In the Ogasawara Islands , south of Japan, Nishino -jima / Niijima volcano continues to be active .
Here are some aerial photos of GSI , dated February 16 , which reflect its growth.
Nishino -shima : evolution of Niijima, extension and height to 4/12 / in yellow, 11/12 / in green, 16/12 / in red. The highest point is 66 m. asl.
Mount Etna : the Strombolian activity continues in the new southeast crater with projections of up to 100 meters above the crater rim and the effusive activity from the mouth at the east base of NSEC .

Note : on February 15 at 12:08 , a brief explosion marked the septum separating the Bocca Nuova and Voragine , accompanied by a plume of ash / gas lightly loaded .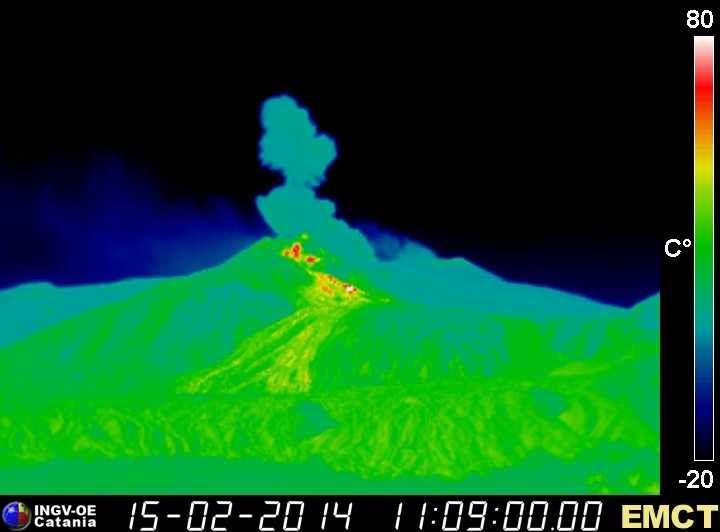 15/02/2014 Etna - explosion septum Bocca Nuova / Voragine 24:09 GMT and outpouring of lava from NSEC - webcam EMCT / INGV
The same day around 17.45 , a new effusive mouth open at the NE base of the NSEC . A brief outpouring of lava emanated , but the mouth has just been active for a few hours . According to Boris Behncke , opening of an effusive mouth at the base of a summit crater activity is a phenomenon frequently observed on Etna , in particular to the northeast crater between 50 and 70 years.

February 17 , Etna Walk reports small Strombolian explosions, with incandescent projections about ten meters above the crater and lava effusion; the flow front moves slowly in the Valle del Bove, near the altitude 2550 . The average amplitude of the tremor is maintained stable.

Sources: Etna Walk - INGV Catania and Boris Behncke