Resumption of the blog after the restoration of internet line ... cut by rodents, with a small round of eruptions in progress.


On the island of Fogo, Cabo Verde, the eruption continued, and the lava flows,after destroying 95% of the village of Portela, moved towards that of Bangaeria, engulfing the three-quarter in just twelve hours. Four separate fronts went down the slope to Bangaeira before fusing at the bottom.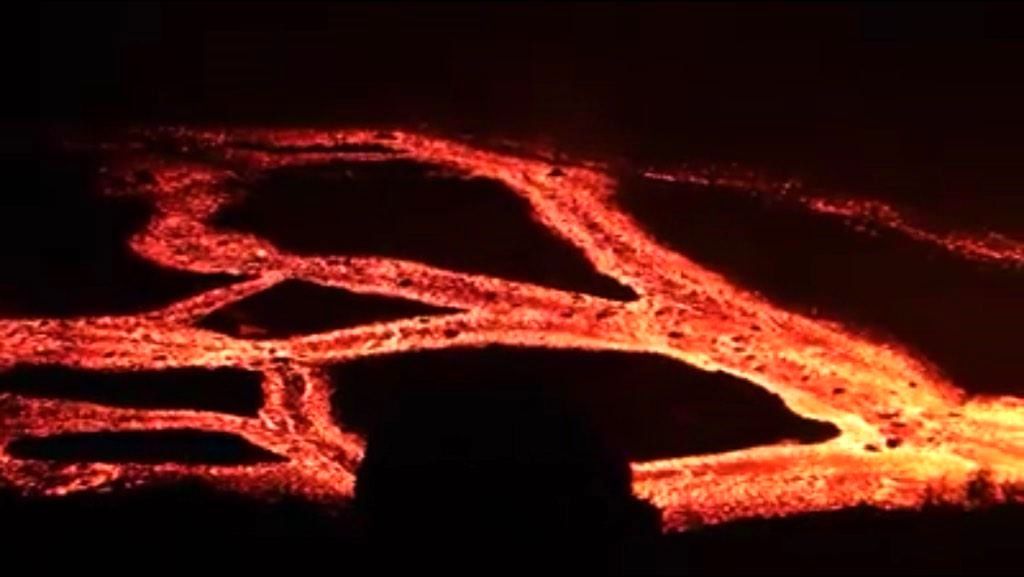 Fogo - multiple lava arms cover Cha das Caldeiras - 2014.12.08 Photo Jeremias Alves Cabral pic.twitter.com-PFjkTv71gz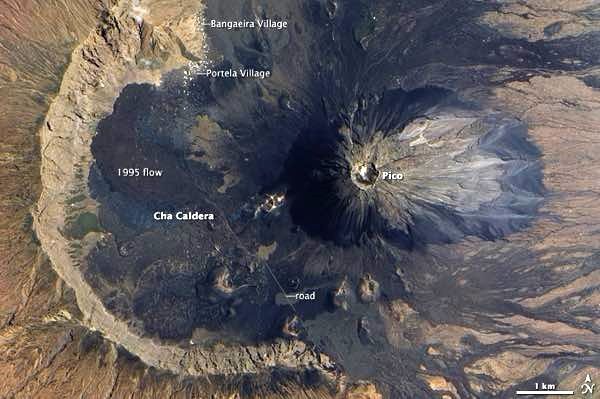 Fogo / Cha das Caldeiras - location of the swallowed villages north of the caldera - Image NASA / Twitter
The lava flows will continue on that slope towards the northeast, and perhaps reach the break of slope marking the end of the caldera, and dive in the direction of the coastal villages, according to the supply of the lava flows. A forest park on the trajectory could be burned, complicating even more critical situation.
No historical casting the vents departure located in the caldera has so far reached the sea, only a casting Pico, fueled by a vent on the east side, is reported to have made in 1857.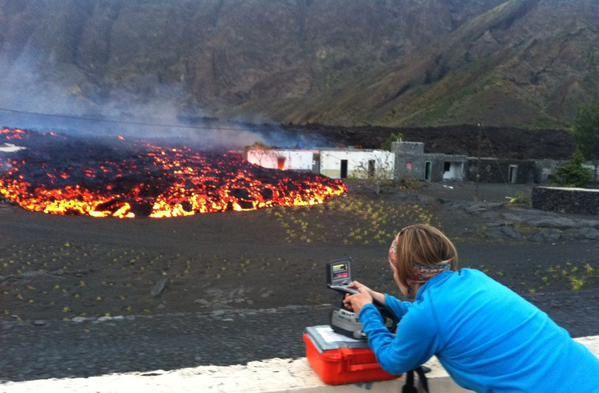 Fogo - thermal measurements taken near the sports center of the Portela 07/12/2014 - This one will be gone under the lava 10 minutes later - photo Involcan / Twitter
The toll was heavy, a fortnight after the eruption : more than 1,700 displaced people who have lost everything, two villages destroyed, farmland flooded ... 150 years of historical settlement in Chà das Caldeiras lie beneath the lava ... not to mention the threat to the villages of Corvo, Achada Grande and Relva.

Sources:
Fogo news

In Antarctica, the Erebus volcano has produced one of the strongest eruptions of the year on December 4 at 9:12 UTC, ejected bombs out of the crater. The temperature in the center thereof was measured by thermocouples at 800 ° C.

The MEVO points 6 eruptions, recorded by seismometers MACZ (short-period simple vertical component). They reflect a deep gas accumulation and migration to the surface of the lava lake, with a big bubble burst and sending of volcanic bombs over the lake and occasionally outside crater, staffed by scientists.

Sources: MEVO / VolcanoDiscovery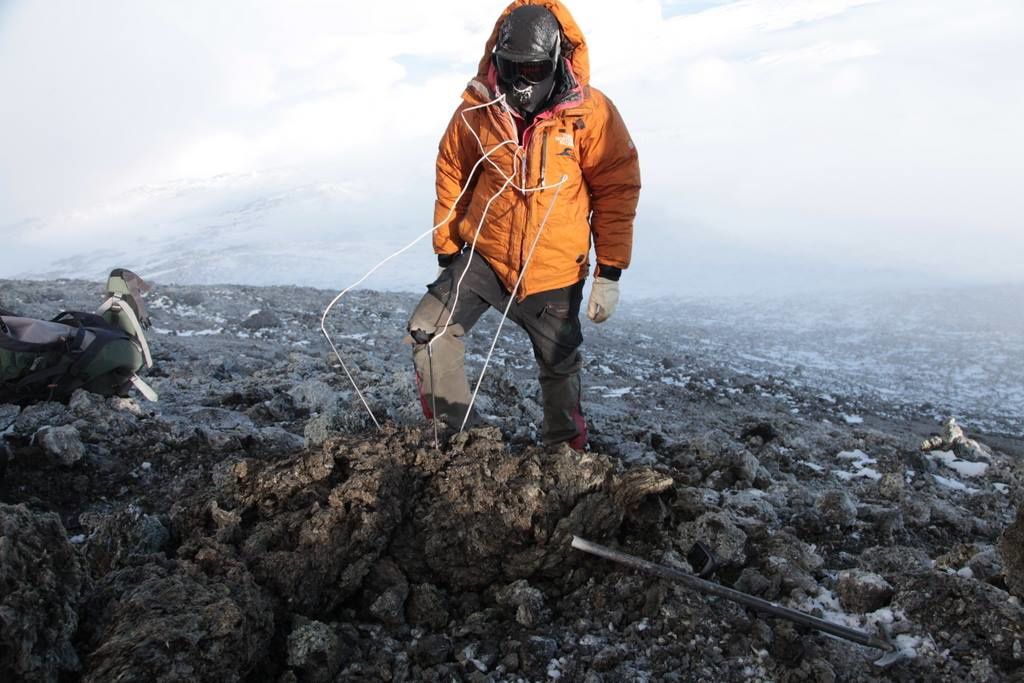 Erebus - Taking the temperature in the core of a bomb on 05/12/2014 - photo Clive Oppenheimer / MEVO
Japan's Aso, erupting since November 30, is the seat of intense phasic explosive activity, with the emission of ash plumes, incandescent bombs and outgassing.

Overshadowed by the bad weather in early December, the images of the webcam of Kyoto University offer these last days beautiful images of Nakadake crater.

Sources:
Kyoto University / Twitter