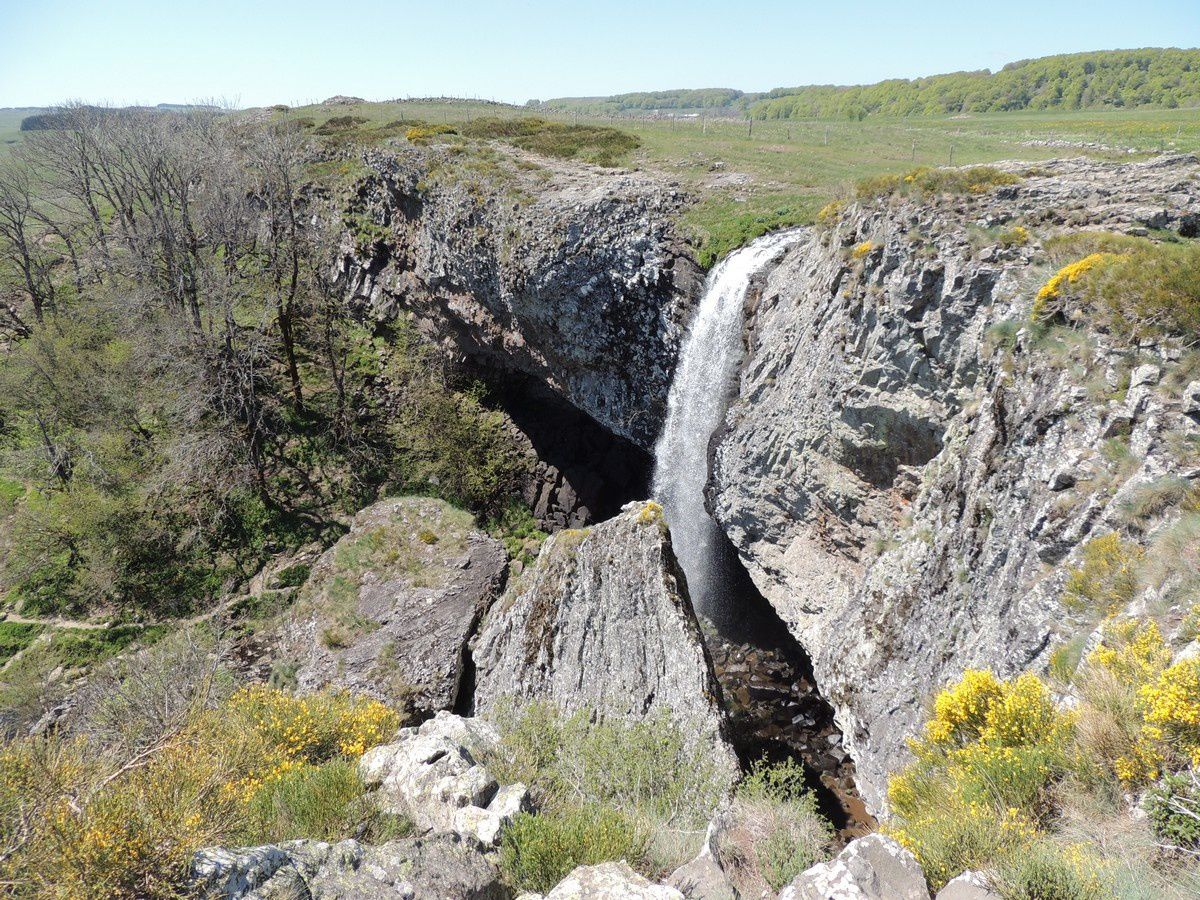 The cascade of Déroc / Aubrac - she dives off a basalt flow - Photo Altitude Hiking / courtesy of its author befakali.
Second part of areas where the volcanism is revealed in Aubrac : the waterfall of Déroc,the creek of Plèches, and the waterfall of Saltou

The waterfall and the shelter of Déroc:

In the commune of Nasbinals, the waterfall of Déroc dominates the small glacial valley of Gambaïse. The waters of the glacial Lake Salhiens sheer drop of 33 meters from the edge of a cliff consisting of a basalt flow.

Surprising landscape on the Aubrac plateau, but the highlight of the show is under the waterfall: it houses a rock ceiling shelter made of dark basalt prisms.

Discovered by Dr. Prunière, this "cave" was used, according to legend, as a refuge for bandits and cutthroats that prevailed on the old Roman roads and roads used by the pilgrims of Saint Jacques de Compostela.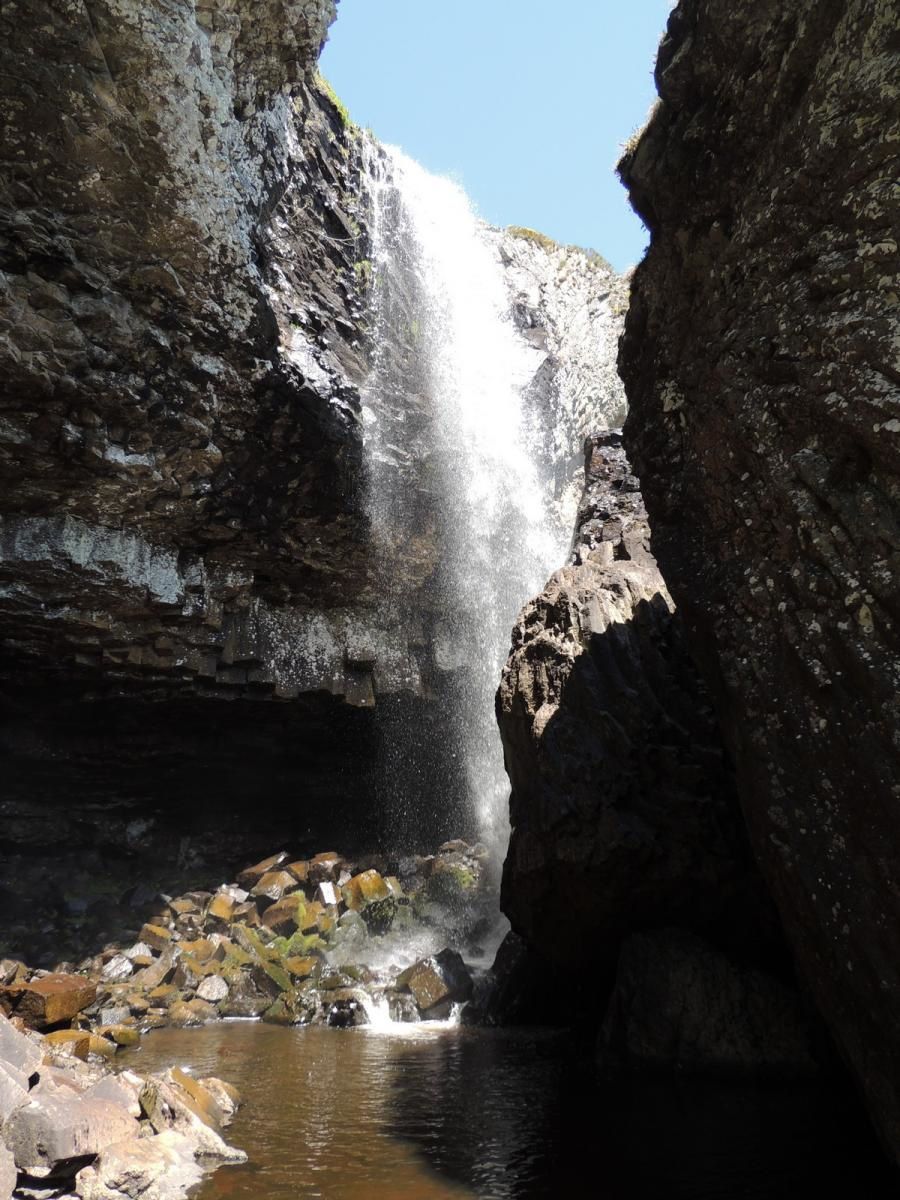 Waterfall of Déroc - the ceiling of the rock shelter unveils beautiful of basalt - Photo Altitude Rando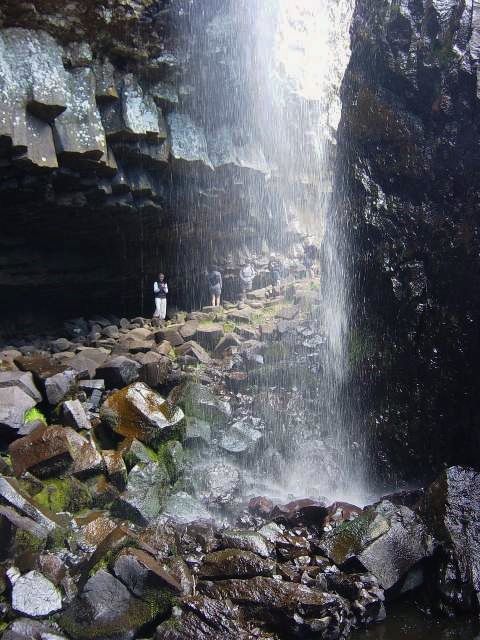 Waterfall of Déroc - Erosion continues his work and large pieces of organs littering the floor of the shelter - visitors for scale - photo Terres & Civilizations
To reach the cave, you must go down on wet and slippery blocks from the cliff ... that is not secure! Caution is advised.

For directions, see the website Altitude Rando / Lake Salhiens and waterfall of Déroc - link
The prismated flow of the creek of Plèches :

Southeast of Nasbinals, downstream from the bridge of the Negroes, a basalt columnar jointing casting is visible in the bed of the stream of Fisheries.

Although eroded the columns are in the form of a "causway".