Etna on Google Street View :

To celebrate the second anniversary of the integration of the volcano on the list of UNESCO World Heritage, Google mapped the slopes of Etna, and made available to all, for free, from June 18, the possibility to visit virtually the volcano, under the title "Basalto lavico dell'Etna".

In collaboration with the volcanologist of the Park, Salvo Caffo, and Orazio Distefano, guide, a trek has been made in recent months by the teams, including the ascent to the Sapienza refuge, the summit abyss, the descent on the northern slope towards the observatory Pizzi De Neri, the Silvestri craters, the Schiena dell'Asino and the Valle del Bove.

Note that other virtual volcano tours are scheduled: the Park of the volcanoes of Hawaii, Meteor Crater in Arizona, from the Japanese Aso and Konpira volcanoes to the Sunset crater National Monument, without forgetting the Crater Lake National Park.

Source: Turi Caggegi / iEtna.

The lake of Halema'uma'u is playing yoyo !

From 28 April, the level of the lava lake had reached the edge of the crater Overlook and then spilled over the floor of Halema'uma'u crater. In connection with a deflation phenomenon, its level then dived from 9 May to 60 meters under the edge of the Overlook.

A resurgence of inflation on June 16 did back 15 meters, and its level is on June 17 at 35-40 meters below the edge of the pit crater; its surface is marked by a vigorous spattering. On June 18, around 01 a.m., he plunged 45 m.under the new edge of the Overlook.
Sources : HVO - link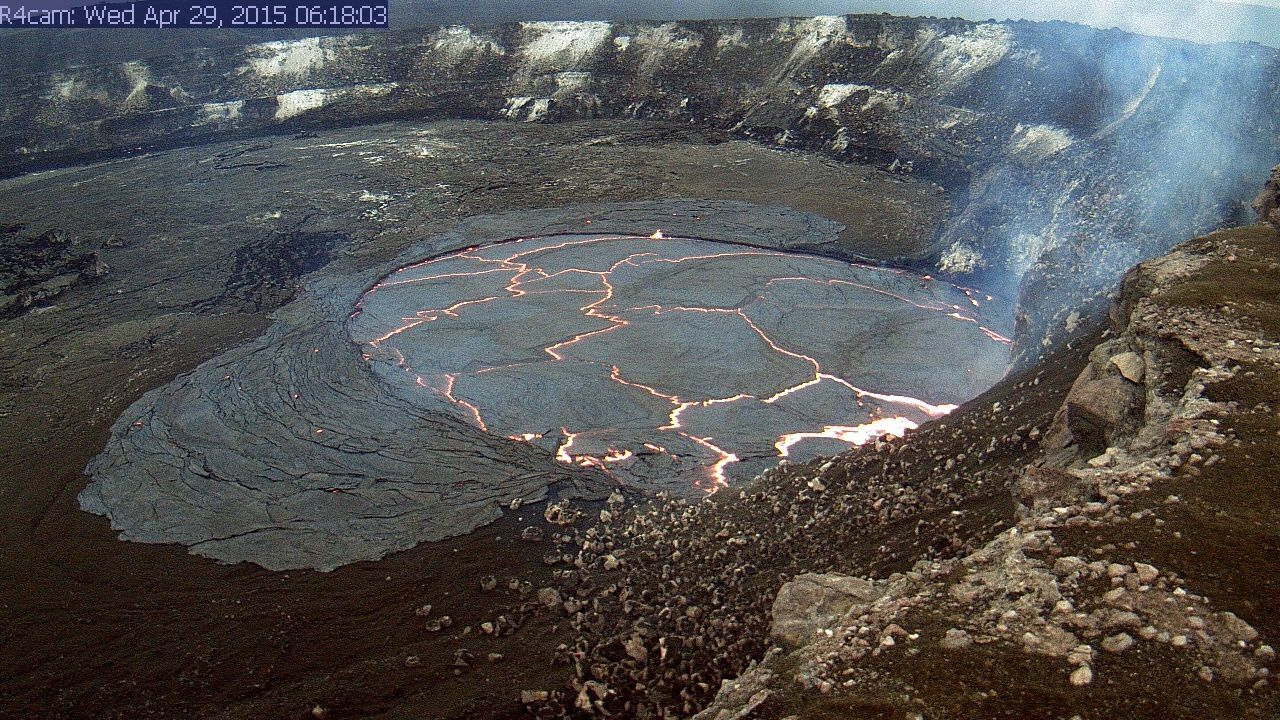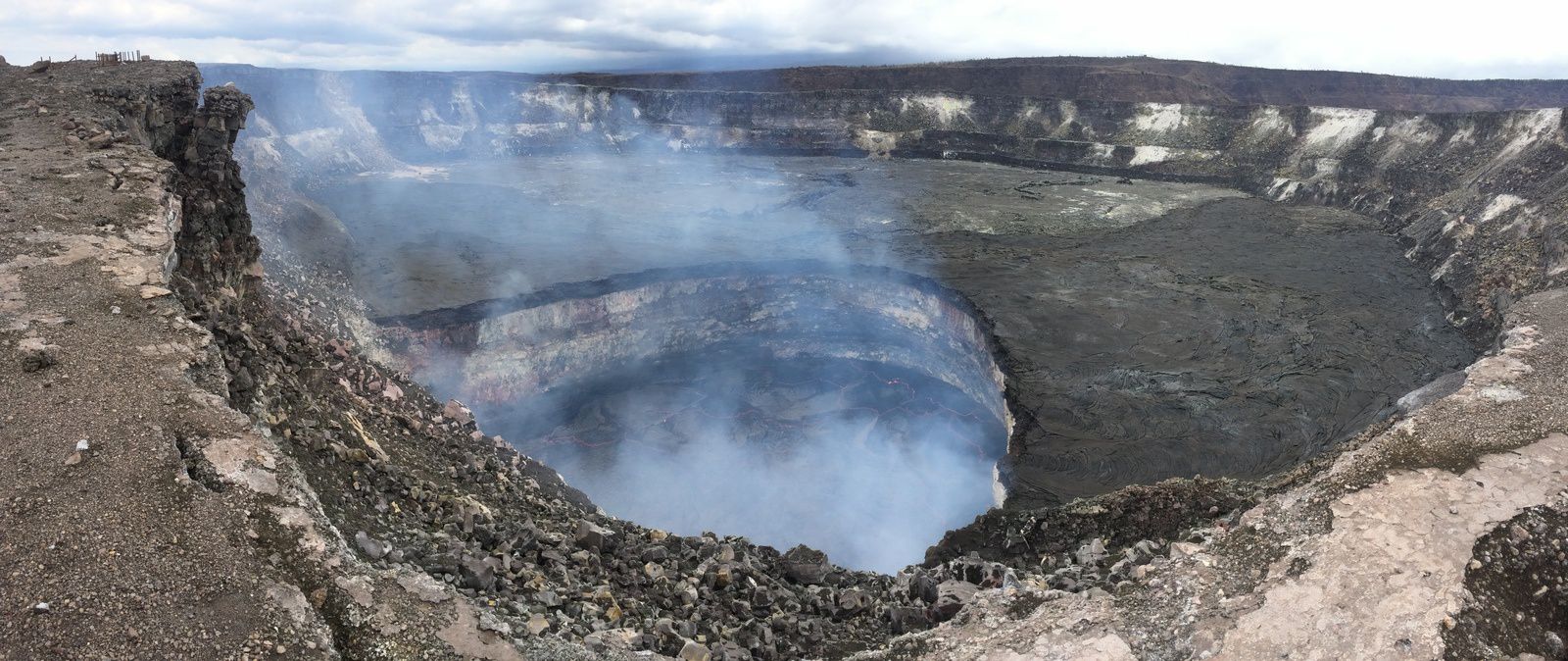 Hawaii / Kilauea - lava lake in Halema'uma'u: above, the Overflow 29/04/2015 - photo below, the level at -60 m. the 09/06/2015; notice the new darker edge of the crater - photos HVO - USGS

Hawaii / Kilauea - lava lake in Halema'uma'u: Level Fluctuations between 8 and June 12, 2015 - a click to enlarge - photos HVO- USGS
In Sinabung, there was a pyroclastic flow on 19 June that traveled 3,000 meters to the south-east, accompanied by a plume amount to 2,000 m.

The dome-lobe seems increasingly unstable, but remains suspended at the time of writing this article.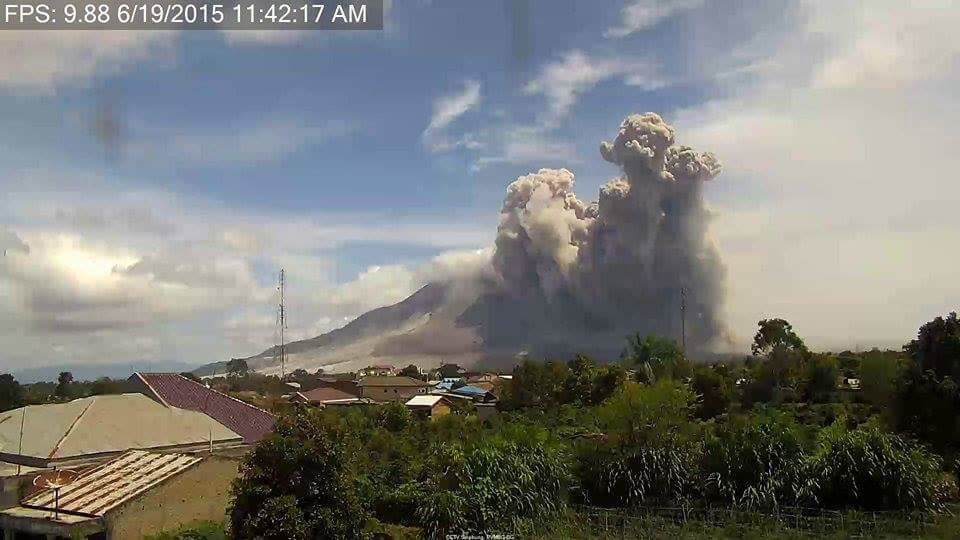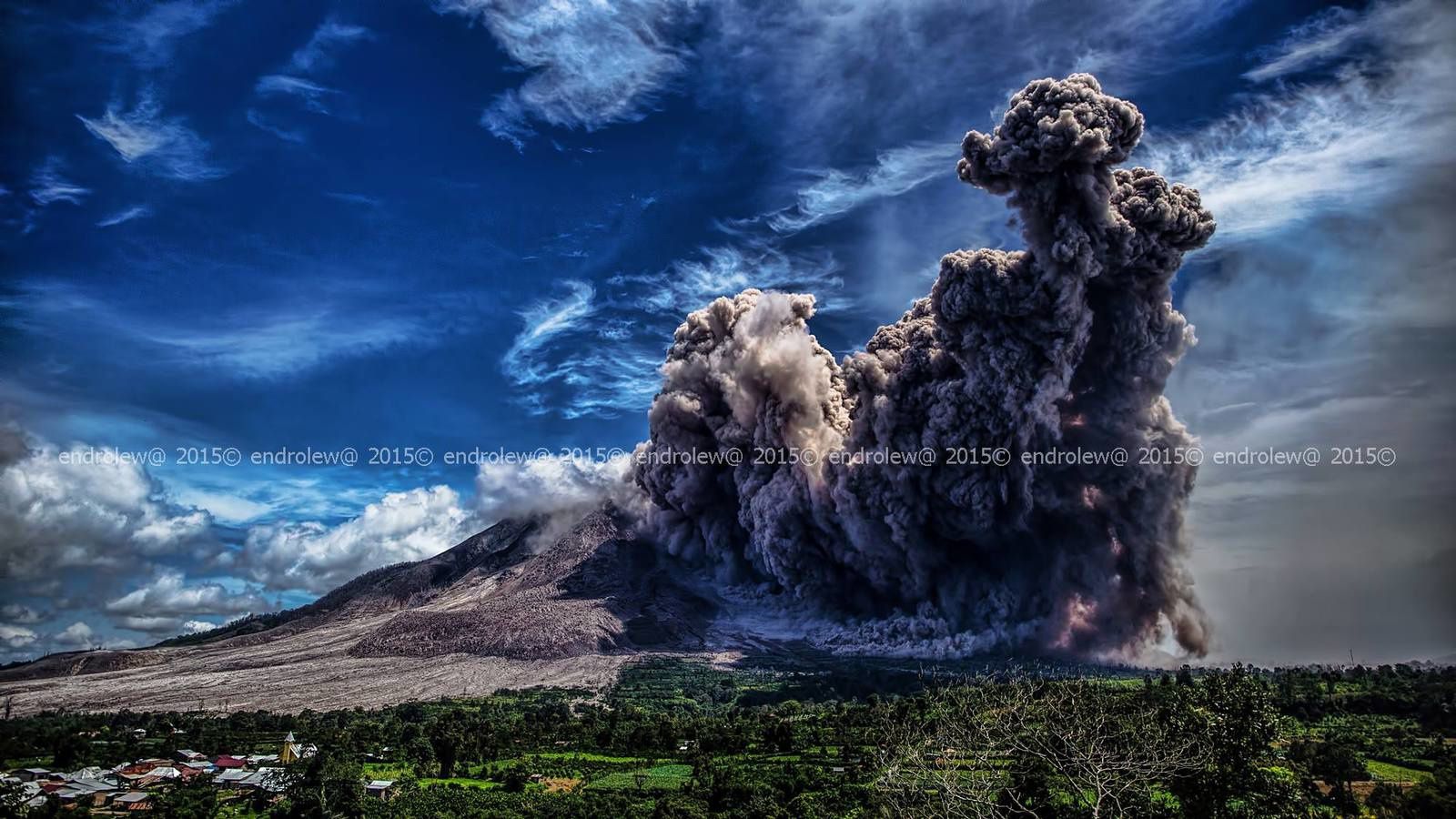 Sinabung - pyroclastic flow of 06.19.2015 / 11:42 - photo above /Hasron David Ginting via Beidar Sinabung / Twitter - under / Endrolew@